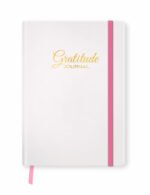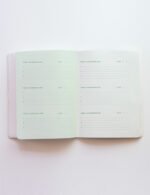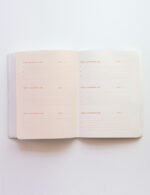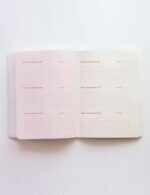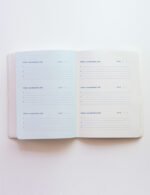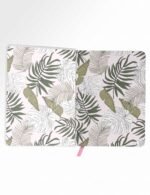 Blush Gratitude Journal
£18.00
For those looking for a way to mindfully explore your inner and outer worlds, our Blush Gratitude Journal is perfect for you.
In today's society, it can be tough to get caught up in your own life and not forget about what's going on around you, but this journal can provide you with a fresh perspective on what is important in your life and appreciate them. Embark on an exploration of gratitude with Blush Gratitude Journal and find some happiness and life satisfaction along the way!
It's easy to feel overwhelmed by the complexity of life which can make you feel completely helpless, stuck and unable to take action. With this gratitude journal, you will start keeping track of the good things in life that you feel grateful for. As you fill in the pages with what you're thankful for in your life and express your appreciation of someone or something, you will become more aware of all the beautiful things around you and change the tone of your thoughts from negative to positive.
In positive psychology research, gratitude is consistently showed to be significantly associated with greater happiness. Many studies show that regularly practising gratitude:
improves both physical and psychological health;
reduces cardiac disease and inflammations;
increases happiness and reduces levels of anxiety and depression;
increases optimism;
reduces stress levels;
improves self-esteem;
improves the quality of relationships;
increases energy levels;
provides perspective;
improves the quality of sleep & duration.
Having a cup of coffee right now? How about the feeling of rain on your skin or that book sitting by your bedside table – waiting to be read? You might not realize it but there are many things we should feel thankful for! Take this journal and write down three items each day that make you happy because what's life without some good old fashioned gratitude 😉
Blush Gratitude Journal
176 pages
90 gsm paper
Sewn binding
Hardcover (rounded corner)
Fast Dispatch: We aim to dispatch orders within 24 hours.
Cost to Deliver: FREE UK delivery on orders over £20
Dispatch From:London, United Kingdom